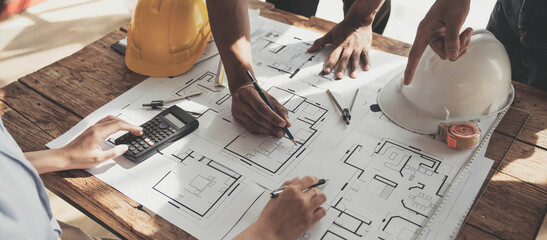 About David DeQuattro
David DeQuattro is a Providence, Rhode Island-based real estate development and business development professional who has worked in the space for over three decades. David received his bachelor's degree in Architecture from Roger Williams University, which provided the framework and ignited his passion for his career as an administrator in the field. David DeQuattro is the former president of Robinson Green Beretta (RGB) Architects, an acclaimed architecture, project management, and design firm serving clients in all market sectors. Currently, David is the Managing Principal of the firm and has led execution and design on a multitude of projects across areas such as corporate, mixed-use, municipal, academic, retail, and hospitality developments.
Colleagues of David DeQuattro note that he is a professional profoundly dedicated to innovation and advancement within his areas of expertise. David is NCARB registered as an architect and has earned the distinction of a LEED Accredited Professional, displaying David and his firm's commitment to sustainability achievement and proper leadership for teams. David's immense knowledgebase of multiple sectors within construction, design, and project management are frequently noted by his peers who speak to his keen eye for detail and ability to streamline processes for the betterment of his organizations. David is also well known for his interest in contributing to key conversations within his space and is active on the Rhode Island Architectural Registration Board and serves as a Massachusetts Certified Public Purchasing Official (MCPPO) for School Project Designers and Owners' Project Managers.
About RGB Architects
RGB Architects is a diversified architecture, project management, and interior design firm that works within all market sectors and serves a diverse range of clients. The history of the firm dates back to 1946 when Cull and Robinson was founded, Cull and Robinson would later establish a partnership with the firm Conrad E. Green seven years later under the name Cull, Robinson, and Green. Cull, Robinson, Green was changed to Robinson, Green, Beretta when Joseph A. Beretta became a partner. Joseph A. Beretta became RGB's first president upon the firm's incorporation in 1970, and his son Joseph R. Beretta joined the team in 1973 and began serving as president in 1997.
Over the course of RGB Architects' time in industry, the firm has expanded to serve clients in a wide variety of markets such as commercial, cultural, healthcare, higher education, hospitality, manufacturing, industrial, k-12 education, retail, sports, recreation, transport, and municipal. Much of the firm's success is due to its philosophy and commitment to high-quality, efficient work. RGB has always prided itself on remaining cognizant of how its projects shape environments and touch people within the community.
Considering long-term impacts of designs and responsibility has always remained a concern of RGB Architects, and the firm has made consistent efforts to increase sustainability of key processes and materials, lower carbon footprint and environmental impact, and contribute to conversations leading the way in green architecture. In light of the firm's commitment to innovative materials, streamlined processes, and responsible designs, RGB Architects has earned a variety of awards and accolades for outstanding design.
What to Expect from DavidDeQuattro.net

DavidDeQuattro.net is a resource for learning more about previous projects facilitated by RGB Architects as well as supplemental information regarding the firm's practices, teams, commitment to sustainability, and more. Below are a few of the types of topics that readers can expect from future content provided by this site.
Previous RGB Projects
RGB has facilitated dozens of unique, innovative projects in the Massachusetts area for clients since its founding. Through this resource, David DeQuatro's wishes to provide readers with in-depth insights and information on some of RGB Architects most prolific projects, touching on concepts such as the locations, history of the builds, clients served, materials used, technologies harnessed for design, sustainability, and additional takeaways. Not only will this keep readers up to date on RGB's projects and commitment to serving the community, but David notes that it will also show readers the comprehensive work and vision that goes into facilitating them.
RGB News and Updates
As a leader in real estate development, architecture, design, and project management, RGB Architects sees the importance of ensuring that colleagues, collaborators, and individuals interested in keeping up with the firms' developments can stay up to date on recent news and happenings. Readers can expect that future posts updated to this site will include news and updates at the firm as they become available such as upcoming plans, volunteer work, industry events.
Award and Accolades
Over the course of RGB Architects time in the industry, the firm has earned a variety of awards and accolades that reflect its commitment to innovative design, sustainable practices, and high-quality builds for clients regardless of their space. Future posts provided by David DeQuattro will include examples of RGB's awards and distinctions as well as the firm's sustained commitment to continuously improving its processes for a better future.
More from David DeQuattro
Over the years, RGB Architects has cemented itself as a leader in design, architecture, and project management that serves as a one-stop-shop for clients' real estate needs. David DeQuattro acknowledges that, due to RGB's role in shaping the future of real estate development in the greater Massachusetts community, there are many individuals who would like to learn more about previous RBG projects, the firm's commitment to key processes and sustainability, and recent updates at the firm as it becomes available. To this end, David DeQuattro aims to provide readers with updates that keep them informed on happenings at RGB Architects.
Are you interested in learning more about previous RGB projects and news at the firm from an experienced architectural professional such as David DeQuattro? Be sure to check this website frequently for more updates inspired by David's insights.